We have been working tirelessly on printing the generator. This part is the heart of the windturbine and will fit the magnets and bearings. Hence print settings are really important to ensure a strong base for the blades. We splitted the generator into 4 quarters so it can be printed on any household 3D-printer: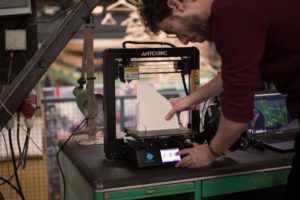 Printing with PLA
We made chose PLA because it is easy to chemically weld parts together with DCM (DiChloreMethane). Don't use MEK! MEK is advised on a whole lot of fora but the bonds are weak and actually the only thing MEK does is making the PLA softer, whereas DCM really is a solvent.
We print the parts standing up so the support that has to be removed is minimal. Pictured below are two quarters welded together and a ferrite magnet on top that later will be inserted in the holes that now still have the support in them: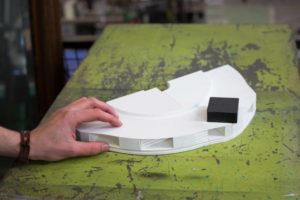 This is the finished alternator, all four quarters welded together!